Professional aircraft sellers list
AéroConsult

...
ALTITUDE SERVICES

SALE / BUY / TRADING AIRCRAFT , HELICOPTERS AND PARTS
AERONAUTICAL SERVICES AND ADVICE
INSURANCE / TRAINING / CONSULTING ...
ECHO MIKE

...
Helipromotion swiss

Small indipendent and with excellent contacts to worldwide operators! Connecting Helicopters - for operators and private owners - Worldwide!

Piccol ...
POLIMER-P.W.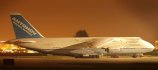 I would like to introduce my business like a partner of your future partner.
Since 2006, because of cooperating with Russian and Ukrainian companies ...
Sarl Hélittoral hélicoptères

...
TRADE PLANE

Trade Plane for your Diamond, Piper, Cessna, Pilatus, Rockwell or Flight Design Aircraft
Trade Plane was founded by experimented pilots for helping p ...